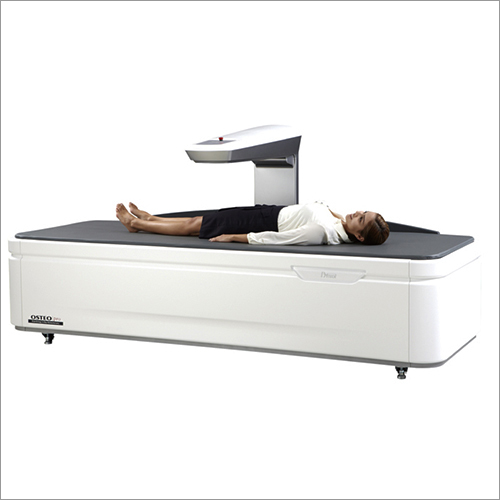 Total Body Dexa Bone Densitometer
Product Code : 36
Product Description
Total Body Dexa Bone Densitometer
Osteo Pro Grand, the total body bone densitometry can deliver fast scan and high resolution image with a low dose rate.
Fan beam technology reduces distortion due to magnification for accurate determination of bone mineral content, size and geometry.
Also, its high sensitivity detector allows reduced scan times as well as better image resolution.
Moreover, the fan-beam configuration minimizes the geometrical distortion, ever on whole body scans.
Features
Wide scan area from head to toe.
Fan beam technology
Analysis: BMD, T-score, Z-score, BMI, Body composition
Scan site: AP spine, Femur, Forearm, Lateral spine, Peripheral bones, Orthopedic hip, Total body
Fast exam time and low-dose X-rays (scan time: 1~7min)
Excellent measurement reproducibility (<

1.5% CV)

High resolution image by fan beam technology

DICOM connectivity to other DICOM devices.
Technical Specifications

| | |
| --- | --- |
| System | |
| X-ray system | Total body DXA (Dual energy X-ray absorptiometry) |
| Scanning method | Fan beam technology |
| Performance | |
| Scan site | AP Spine/Femur/Forearm/Lateral spine/Peripheral bones/Orthopedic hip/Whole body |
| Scan time | 1~7 min. |
| Reproducibility | <1.5%CV |
| Image transmission | DICOM connectivity available |
| Patient positioning | Laser aid positioning |
| X-ray characteristic | |
| Tube voltage | 76kV |
| Tube current | 0.15~1.25mA |
| Operating temperature | 18~27oC |
| Dimensions and Weight | 2720x1100x1300/220 kg |